Tumble Books
These aren't just eBooks, this is an online learning portal. Read along with picture books, chapter books, graphic novels, and non-fiction. Take interactive quiizes on the books, play learning games, and explore some of your favorite literature in a new way.
LITtle ApPLes promotes
Early Literacy @ APL
Text LITTLEAPPLES to 888777 to receive a weekly early literacy tip & updates on special programs.
Homework & Testing Help Online
Live Homework Help provides live one-to-one every day from 12:00pm to 2:00am (from basic math to AP Physics)!
TERC has study aides & tests for high school, college, the military, and career: Advanced Placement, GED, SAT, ACT, ASVAB, and TOEFL.
Learn a language! Mango has everything from Spanish to Korean; English to Pirate!
Sign Up for Youth Events Emails.
Click here to sign up for 1-2 monthly emails about youth events at the Anchorage Public Library.
Character Appearance - Elephant & Piggie Party
Gerald is a cautious elephant, but his best friend Piggie often helps him see things in a new way. Join us for a special storytime and activity. Meet the real life Elephant and Piggie, stars of the delightful Mo Willems books.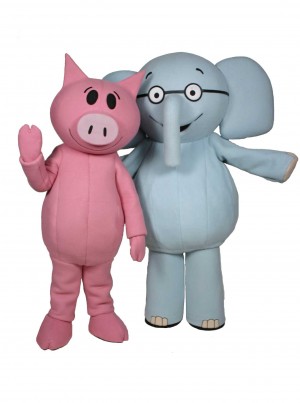 Gerrish (Girdwood)
Friday, October 14, @11am
Loussac
Saturday, October 8, @10:30am
Monday, October 10, @10:30am

Chugiak-Eagle River
Thursday, October 6 @10:30am
Muldoon
Thursday, October 13 @10:30am
Mountain View
Saturday, October 15 @10:30am
Anchorage Public Library Youth Events
September 29 to October 8
Click here for a storytime schedule!

Build with Blocks
All future builders come, play and build at the library. We will have a variety of blocks for all developmental stages of block play from soft baby blocks to Duplo LEGO blocks. Block play supports skills for future achievement in science and math. Ages 5 & under with their families
Loussac, Thursdays, 11am
Chugiak-Eagle River, Thursday, September 29, 11:00am
Friday Family Movie
Friday is family movie night at Anchorage Public Library! Grab a bag of popcorn or a snack and settle in for a new favorite or classic movie.
Chugiak-Eagle River, Fridays, 4:00-6:00pm
LEGO Club
Join us for LEGO club. Test your creativity: build a city or a spaceship or whatever you like! School age children encouraged, but there will be blocks for younger siblings. All children under age 8 much have a caregiver present.
Chugiak-Eagle River, Wednesday, October 5, 4:00-6:00pm
Scott & Wesley Gerrish (Girdwood), Saturday, October 8, 2:00-4:00pm
Wii Gaming
Join us for Wii video games! Challenge friends to a new game, or try an old favorite. Ages 11 and up.
Scott & Wesley Gerrish (Girdwood) Library, Fridays, 3:00-5:00pm
Science in the Library
Join us for science-oriented games, crafts and activities! For children ages 4-10; children age 8 and younger must be accompanied by an adult.
Chugiak-Eagle River, Wednesday, September 28, 4:00-5:00pm
Countdown to Kindergarten
Join us for fun, hands-on activities for your future kindergartener. Materials and activities provided by Anchorage School District's Countdown to Kindergarten kits. For children ages 3-5 with their caregivers. Families are welcome to join.
Muldoon, Friday, September 30, 11:00am
Mountain View, Thursday, October 6, 11:00am
Teen Games
Join us for video games, card games and board games. Come try a new board game! Or play an old favorite. Ages 11 and up.
Mountain View, Friday, September 30, 4:00-5:30pm
PAWSitive Reading
Read to a service dog in a 20-minute session. A great opportunity for reluctant or struggling readers grades K-4 to practice reading aloud! All sessions are first-come, first served. Final session begins 4:10 pm.
Loussac, Saturday, October 1, 2:30-4:30pm
Chess Club
CHECK MATE! Come and show your skill on the checker board, or just come to learn how to play with some fellow fans of Chess. Ages 12-18
Loussac, Teen Underground, Wednesday, October 5, 3:30-4:30pm
Alaska Book Week Movie Time
We'll be celebrating Alaska Book Week with an Alaska-themed movie. Join us for popcorn and fun. All ages.
Mountain View, Friday, October 7, 4:00pm
Tech Club: Decorate the library
We'll make some Halloween decorations for the library with a tech twist. Use Raspberry Pi computers, arduinos and MakeyMakeys to add some (slightly) spooky effects! Ages 8-16.
Mountain View, Saturday, October 8, 2:30-4:00pm
Senshi Teenz
Senshi Teenz is a new Anchorage Public Libraries and Senshi Con partnership with the purpose of providing a safe, TEENS ONLY space for lovers of Anime, animation, graphic novels.
Loussac, Teen Underground, Saturday, October 8, 2:00pm-4:00pm
Spring Storytime Session:
Mid-January through April
*Break/No storytime in May
Reading Rendezvous!
Saturday, May 14, 12pm-4pm
Summer Storytime Session:
June through July
Summer Reading
May 14th to August 13th
*Break/No Storytime in August
Fall/Winter Storytime Session:
September through mid-December
(no storytime Thanksgiving week)
New York Times Children's Book Reviews
Loading...